Nourish the Children® (NTC) – globalny problem, unikalne rozwiązanie – VitaMeal®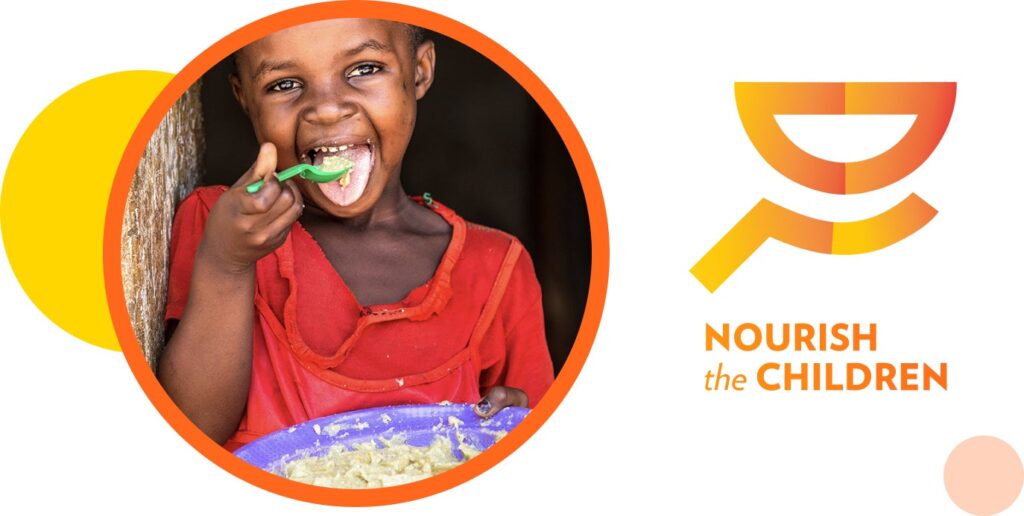 Inicjatywa Nourish the Children® to pomysł firmy Nu Skin® na zapewnienie stałej i nieustannie zwiększającej się pomocy najbardziej potrzebującym dzieciom na świecie. Założenie programu jest niezwykle proste. Darczyńcy sponsorują posiłek #VitaMeal, który pragną podarować głodującym dzieciom. Nourish the Children® ułatwia im przekazanie darowizny jednej z głównych organizacji dobroczynnych, która zajmuje się dystrybucją, nie pobierając ani grosza z tytułu opłat administracyjnych.
VitaMeal – więcej niż tylko posiłek 🥣💖
Czy wiesz co kryje się wewnątrz VitaMeal?
Kluczowe składniki to:
️👉 Niezbędne kwasy tłuszczowe – do prawidłowego rozwoju mózgu
👉 Elektrolity – dla utrzymania prawidłowej równowagi płynów i funkcji mięśni
👉 Witamina A – dla normalnych funkcji wzroku i odporności
👉 Składniki odżywcze kości – dla prawidłowego wzrostu i rozwoju szkieletu
👉 Idealnie zrównoważone proporcje węglowodanów, białek, tłuszczów i błonnika
👉 Obfite ilości składników odżywczych (Ca, Mg, P, witaminy D i K) niezbędne do normalnego wzrostu i rozwoju kośćca
#VitaMeal 🥣 – możesz pomóc 💖
Chcesz pomóc nam przekazać więcej pożywnych posiłków? Możesz to zrobić na dwa sposoby:
 🎈 bezpośrednio w naszym sklepiku MyStore  https://nskn.co/UgQ4MK
 🎈 za pomocą przygotowanej zrzutki https://zrzutka.pl/nourishthechildren
Nourish the Children®(NTC) – globalny problem, unikalne rozwiązanie
Z przerażających danych organizacji World Food Programme:
👉 66 milionów dzieci w wieku szkolnym przychodzi na zajęcia głodne
👉 Niedożywienie jest przyczyną prawie połowy (45%) zgonów dzieci poniżej piątego roku życia – ponad 3 miliony dzieci każdego roku.
Inicjatywa Nourish the Children jest rozwiązaniem stworzonym przez Nu Skin® zapewniającym nieustające dożywianie najbardziej potrzebującym dzieciom na całym świecie. Program ten umożliwia osobom współpracującym biznesowo z Nu Skin, klientom Nu Skin ale również wszystkim chętnym regularnie współuczestniczyć w rozwiązywaniu tej krytycznej potrzeby humanitarnej jaką jest niedożywienie. Stworzenie zrównoważonego programu było możliwe poprzez opracowanie zasad sprzedaży oraz umożliwienie kupna VitaMeal. Wiele akcji pomocy udzielanych jest jednorazowo lub na podstawie umów na czas określony, podczas gdy inicjatywa Nourish the Children zapewnia utrzymanie stałego dostarczania żywności w sposób zrównoważony od 2002 roku.