Nu Skin tworzy nowe podejście do zdrowia i pielęgnacji skóry, koncentrując się na zachowaniu młodości dzięki trzem ważnym i zbieżnym trendom. Są to:
👉 wzrost popularności produktów przeciwstarzeniowych;
👉 trend w kierunku personalizacji produktów;
👉 rozwój branży urządzeń do personalnej pielęgnacji skóry.
Nu Skin współpracuje ze światowymi liderami w dziedzinie inżynierii, projektowania, produkcji i pakowania, aby opracowywać te wyjątkowe urządzenia do pielęgnacji urody i zdrowia.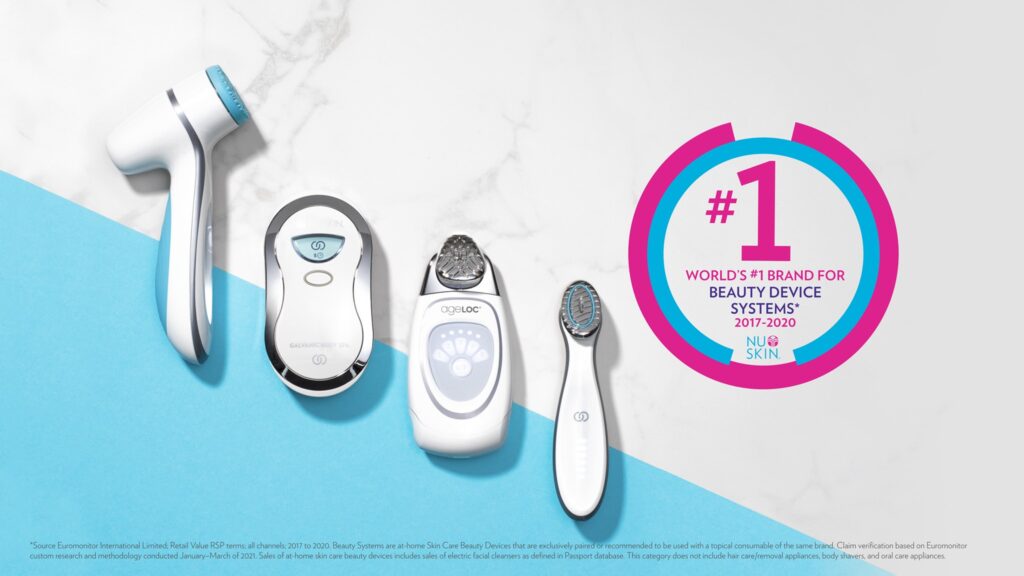 Swoją wiodącą pozycję lidera rynku produktów do kuracji przeciwstarzeniowej firma Nu Skin zawdzięcza innowacyjnemu podejściu, wieloletnim badaniom naukowym i konsekwencji w realizowaniu swoich założycielskich celów. Analizując wewnętrzne przyczyny procesu starzenia się, firma Nu Skin otwiera absolutnie nowy rozdział w historii pielęgnacji przeciwstarzeniowej.
Poznaj liderów❗
ageLOC Lumi SPA
ageLOC LumiSPA – urządzenie do kompletnej pielęgnacji skóry, które pomoże Ci rozwiązać częste problemy oraz uzyskać fantastyczne rezultaty – bez tracenia czasu na długotrwałe zabiegi codziennie rano.
ageLOC Boost
ageLOC Boost – to system łączący technologię mikroprądów o zmiennych impulsach zastosowaną w urządzeniu ageLOC Boost ze skutecznymi składnikami Activating Serum, tak aby wydobyć blask i piękny wygląd skóry.
ageLOC Galvanic SPA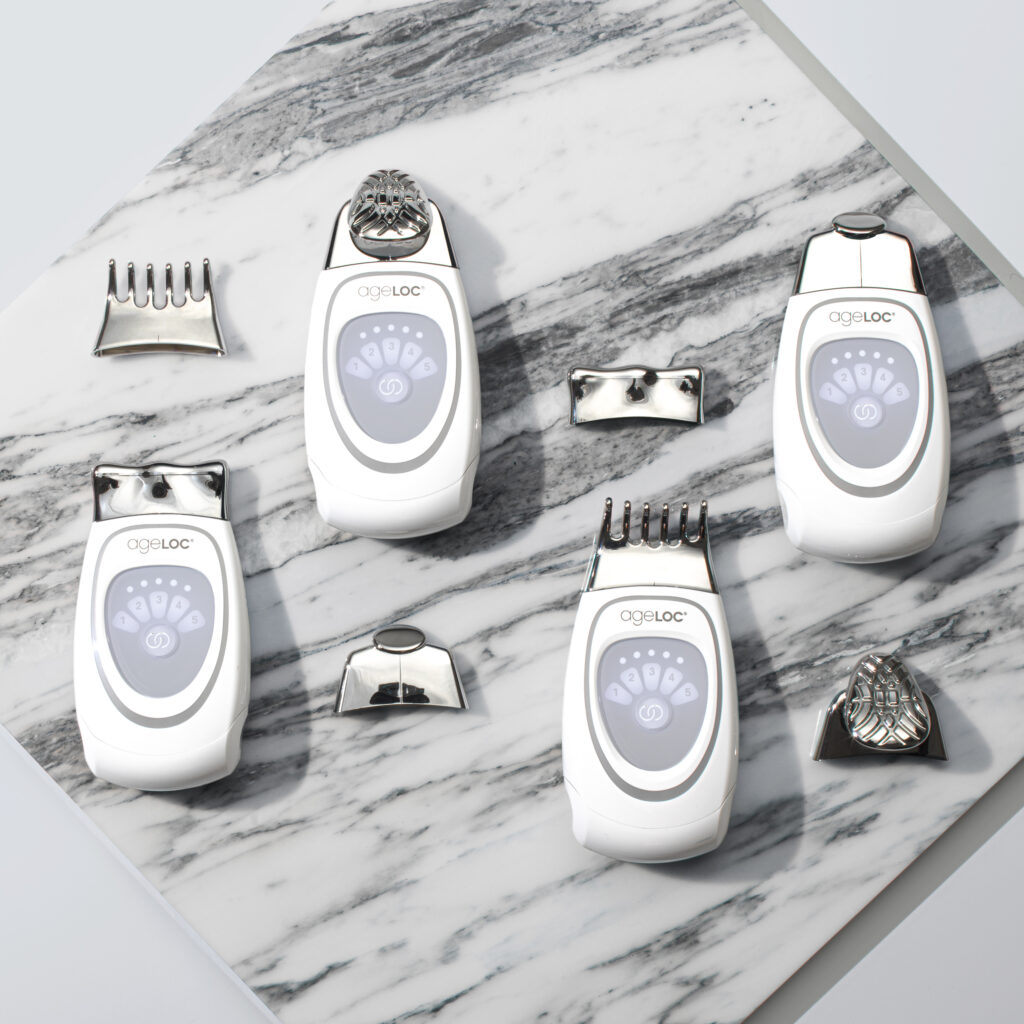 ageLOC Galvanic SPA – nowoczesne, inteligentne narzędzie przeciwstarzeniowe o niewielkich rozmiarach i olbrzymiej mocy, które bazuje na przełomowej technologii i opatentowanych składnikach. W połączeniu z produktami, takimi jak Galvanic Facial Gels with ageLOC i Tru Face Line Corrector, Galvanic Spa zwalcza widoczne oznaki starzenia się skóry u źródła ich powstawania. Wygładza drobne bruzdy i zmarszczki, nadaje cerze świeży, piękny i zdrowy wygląd.
agleLOC Galvanic Body
ageLOC Galvanic Body Trio – urządzenie ageLOC Galvanic Body Spa oraz dwa zaawansowane przeciwstarzeniowe produkty do ciała: ageLOC Body Shaping Gel i ageLOC Dermatic Effects, dzięki którym Twoje ciało będzie wyglądało na gładsze i jędrniejsze.