Drogie Dziewczyny, Panie, czas ⏳ leci, ani się obejrzycie a już za moment będzie Święto Zakochanych💕💥
Warto już terez zadbać o prezent dla Ukochanego 🥰. Nie masz pomysłu ❓ Zapraszamy zatem.
Pomyśl o takim zestawie na Dzień Zakochanych💕 – idealny, gdy Twój Facet biega 🏃‍♂️💕 czy uprawia Nordic Walking.
Ale, ale – przy okazji uratuje również Twoje stopy 🦶🦶 po całym dniu w szpilkach 💥👍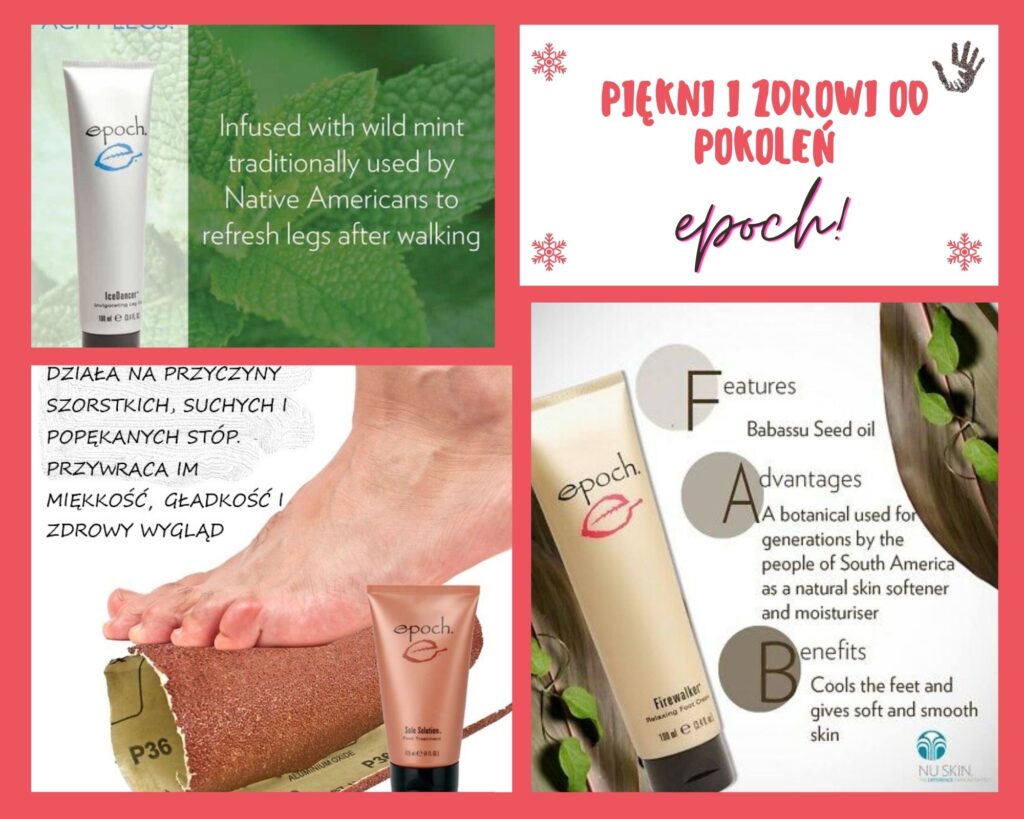 ☘epoch #FireWalker – tradycyjnie stosowany przez Polinezyjczyków w celu orzeźwienia i ukojenia skóry stóp🦶 po przejściu po rozżarzonych węglach , to także znakomity relaks dla opuchniętych stóp zwłaszcza po dłuższym dystansie.
💥epoch #IceDancer – tradycyjnie stosowany przez rodzimych mieszkańców Ameryki w celu pobudzenia i rewitalizacji zmęczonych, obolałych nóg po długotrwałym marszu lub biegu. Znakomity również po tańcach💕
🌿 Epoch #SoleSolution jest inspirowany rdzennymi mieszkańcami lasów deszczowych Ameryki Środkowej, którzy używali ziela angielskiego, aby pozbyć się suchej, twardej skóry na piętach, palcach i bokach stóp. 
Zobaczysz, Twój Facet na Walentynki będzie szczęśliwy, a chyba o to Ci chodzi😍.
#PiękniZdrowiOdPokoleń #SprzedajemyMłodośćwMałychOpakowaniach